Teaching can be an unforgiving profession for our bodies. We rarely have the time to stop, eat or exercise, and our bodies soon complain when we stop and allow time to recover. For some, the stresses placed on our bodies can be unforgiving, and if you are concerned about the the health of your body then practicing yoga postures—for just 12 minutes a day—could improve bone quality.
Physiatrist Dr. Loren M. Fishman and colleagues from Columbia University followed 741 people (202 of them women and the average age of 68) over ten years, with 227 of the participants who were moderately or fully compliant with the researchers' prescribed yoga daily regimen showing improved bone density in the spine, hips, and femur, as well as improved bone quality.
The 12 yoga poses participants practiced were: tree, triangle, warrior II, side-angle pose, twisted triangle, locust, bridge, supine hand-to-foot I, supine hand-to-foot II, straight-legged twist, bent-knee twist, and corpse pose. Each pose was held for 30 seconds each.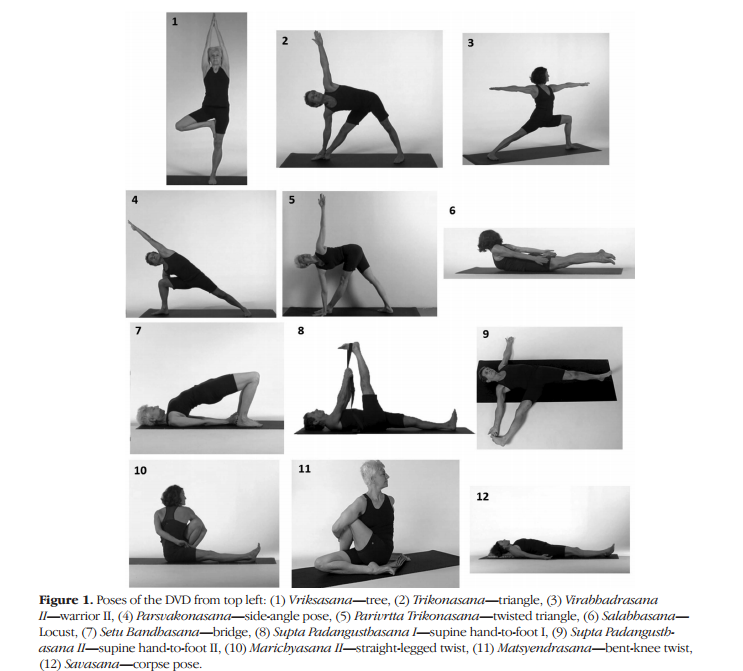 As teachers, keeping flexible is important, therefore such exercises can be a good way to keep those aches and pains away.
Twelve-Minute Daily Yoga Regimen Reverses Osteoporotic Bone Loss | Topics in Geriatric Rehabilitation via The New York Times
---
Featured image source: By Sergiu Alistar on Flickr under (CC BY-SA 2.0)